Alex Sammoury, Board Chair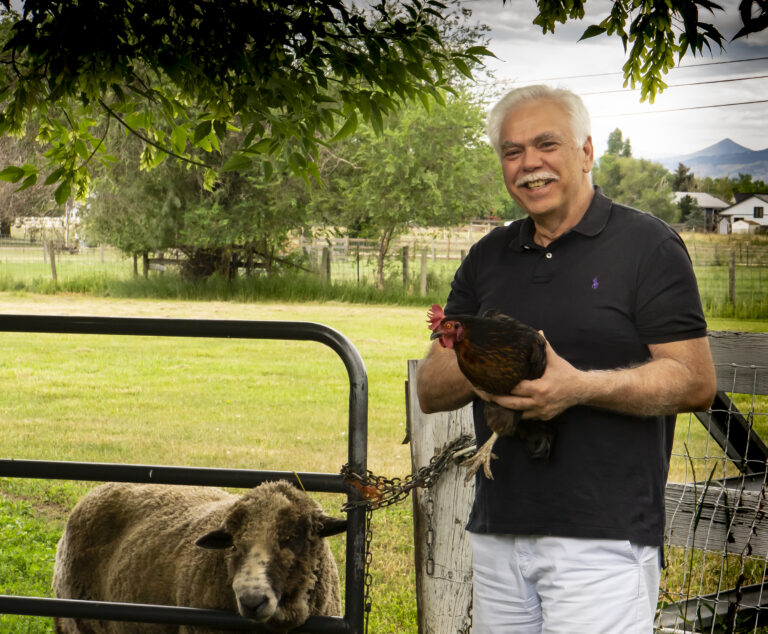 My passion to serve on the Board of Directors of Grow Your Own Meal is to support growing opportunities for farmers, beginning or seasoned.  Farmers are our past, present and future to living happy, productive lives.
With 30+ years of entrepreneurial, senior management and civic leadership experience, I bring a wealth of knowledge and fresh ideas essential for building strong teams working together to overcome challenges thriving by compromise.  I strive to cultivate best-practices work environments to seed fresh ideas for  innovative solutions to emerge and grow.  I believe by collaborating with and within the Boulder County community, a full-service process will emerge designed to assist expanding many opportunities for the farming industry to flourish.  Growers new or seasoned need better access to resources, education, marketing and financial support for developing sustainable, environmentally focused and innovative growing techniques to the benefit of all.  email Alex
Richard Siena, Board Vice Chair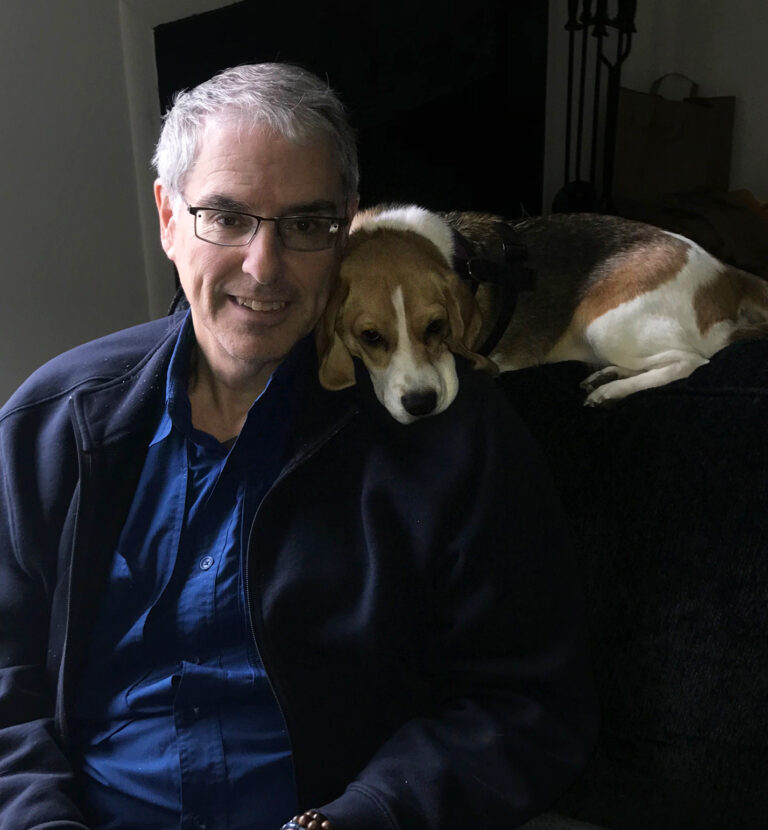 My service as a member of Board of Directors of Island Labs, Inc., a "Not For Profit" organization to help promote STEM in the Long Island NY area inspires me to serve Grow Your Own Meal in fulfilling its mission.  I engage extensively in researching and applying natural farming techniques in my personal garden to help promote sustainable organic farming and gardening techniques in my local community.
I have dedicated my working life as an Information Technology specialist to embodying a style as radical catalyst to improve organizational effectiveness, sustained performance, cultures of service and user experience.   My hope is to apply my seasoned leadership and management skills in the field of advanced technology implementation in the service of farmers holistically.  Small and niche growers are especially my target to help.
 I am currently in the process of training for my pilot's license.  As a long time hobby of mine is photography. My passionate goal:  Capture those images of nature in its Growing-Beauty of cultivation from Above. email Rich
Andrew Kernosky, Board Tresurer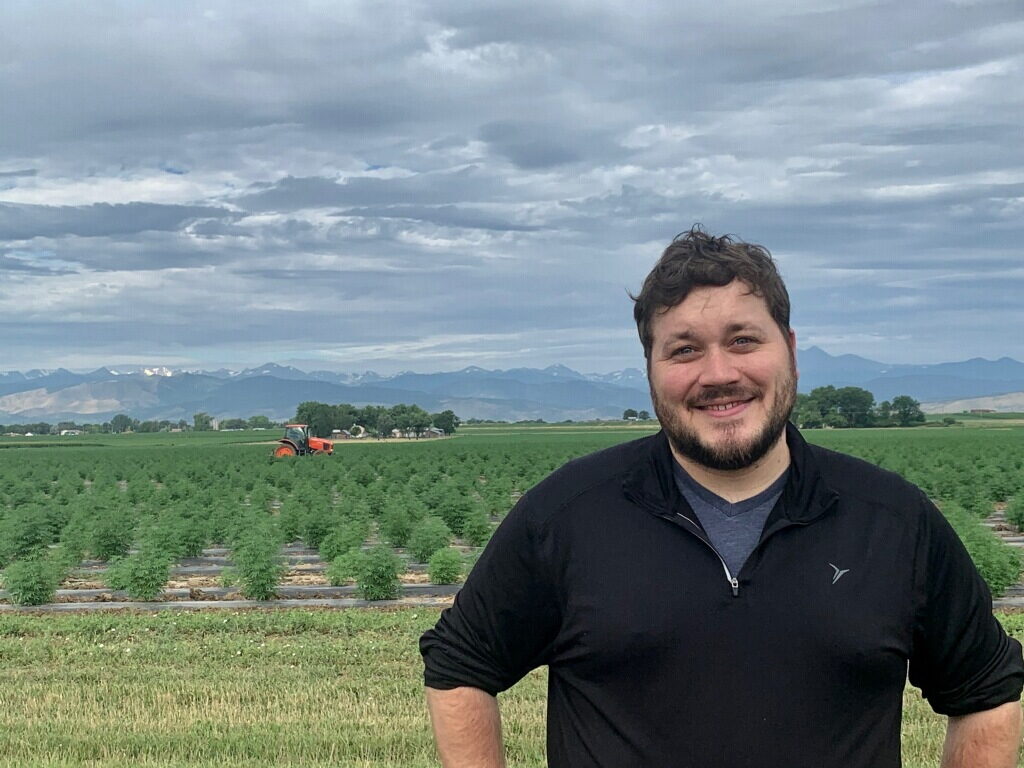 To me farming is an art form and as with any art form it demands much practice.  Grow Your Own Meal supports sourcing the best advantages for present and future, large and small, commercial and garden variety growers helping to advance their harvest bountiful.  
For a number of years, my profession is as an independent tax accountant.  Currently, I manage my own firm, The Archer Tax Group, located in Longmont, CO.  My areas of expertise include tax planning and developing tax reduction strategies.  I help my clients navigate a complicated tax code and laws to leverage available tax credits and investment opportunities focused on incorporating tax benefits into their business model.  Many of my clients include investors interested in financing the riskier developing industries following the adoption of the 2018 Farm Bill which gave the the green light to cultivating hemp.  Those investments begin with stakes in seeds, to growing acres, to extraction and testing labs, to manufacturing hemp based products in worldwide markets. email Drew
Robert Tengler, Board Secretary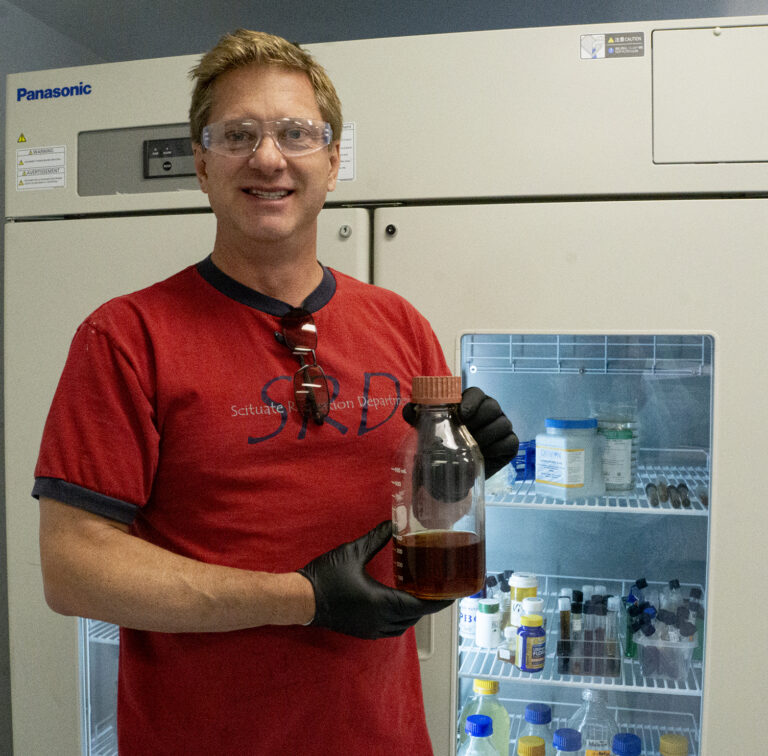 Service as Board member of Grow Your Own Meal follows from my naturally, strongly held and personally experienced belief, health and happiness benefit best from eating nutritiously grown foods.  Growing, harvesting and preparing food is part of our DNA.  It challenges us physically and intellectually while simultaneously calming us.  Farming is part of who we are as Earth's inhabitants.  
I grew up in the small Western Slope town of Paonia, CO well-know for producing delicious fresh fruits and vegetables.  As a kid I worked in the orchards and vineyards sparking my passion for studying plant life.  Over time, fascinated by nature's fermentation process, I pursued this passion by studying plant biochemistry at Colorado State University (CSU}.  On receiving a PhD, I began my career researching and developing anti-cancer compounds derived from trees. 
After 25 years spent advancing cancer research, my focus shifted to building a privately owned business and thusVan Grow Biotechnology was founded.  At Van Grow, we develop and sell to farmers for application at harvest, naturally occurring, probiotics mixed as enhanced feed for cows.  Happy, healthy cows produce nutritious milk for human consumption. email Robert
Cecily Hughes, Board Member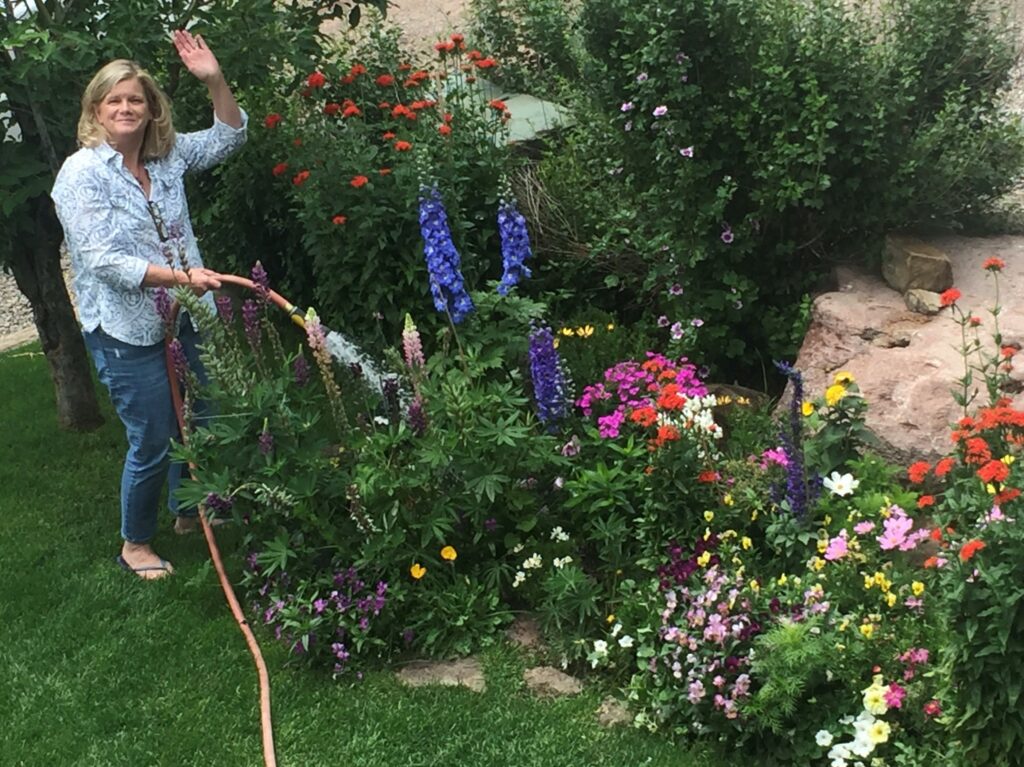 Local agriculture brings communities together, enabling conversations that spark ideas from community and school gardens to shared climate and growing information.  Farms and gardens are inspiration for all.
My direct involvement with education and experiential education began simply from my desire to see our schools expand beyond standard curriculum. Encouraging students to think outside the classroom through community service and gardening in particular.
With over 30 years experience in Art, Design and Architecture, I own  a full-service design firm.
 I am currently working on commercial and private projects helping people create their personal environments, which always includes a garden!